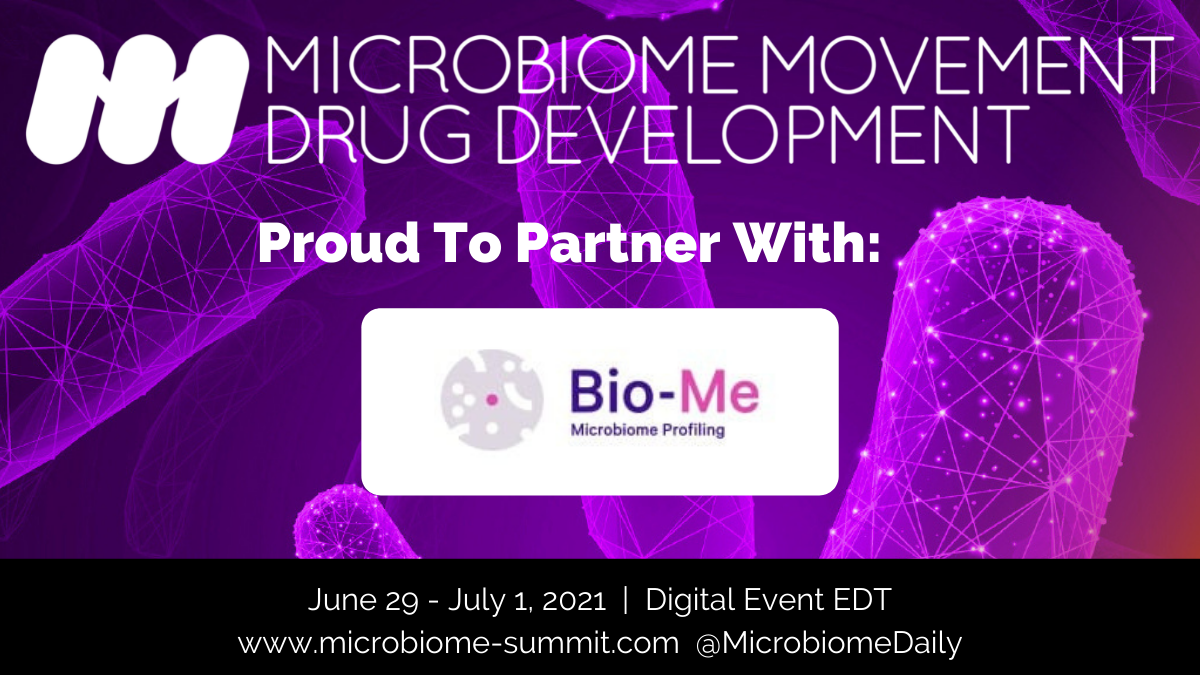 29 Jun

Bio-Me represented with two presentations at the 6th Microbiome Movement – Drug Development Summit 2021

Bio-Me has been invited to present at the upcoming Microbiome Movement – Drug Development Summit.

OSLO, Norway, June 29, 2021

On July 1st Bio-Me has two back-to-back presentations. Our Founder and CEO, Morten L. Isaksen will first be presenting how we support companies in their development of microbiome modulating drugs with our PMP™ technology for targeted microbiome analysis. Following that, our COO Warren Flood will do a joint presentation with Ricardo Valladares, CSO at Siolta Therapeutics showcasing how we work together to facilitate their drug development in infant allergic disease. For more information about the collaboration with Siolta Therapeutics, please refer to the earlier news release: https://bio-me.com/bio-me-and-siolta-therapeutics-to-collaborate-on-developing-microbiome-based-pediatric-allergy-and-asthma-test/.

During the Summit, Bio-Me will also be launching PMP110™, a new and comprehensive panel consisting of 110 unique bacterial and fungal targets at species and sub-species level to address the general condition of the microbiome. Through extensive literature studies, targets have been selected based on abundance, frequency, and association to gut health.

Morten L. Isaksen, Ph.D., Founder and CEO comments: We are delighted and honored to be invited to present at the most comprehensive forum for microbiome drug developers. This is a great validation of the clinical potential of our targeted approach to rapid microbiome profiling. We look forward to connecting with the development community and establish new promising partnerships.

Warren Flood, Ph.D., COO comments: "I look forward to presenting our collaborative efforts together with Ricardo at Siolta Therapeutics. This is a great example of how our PMP™ technology can support the development of the next generation of therapeutics.