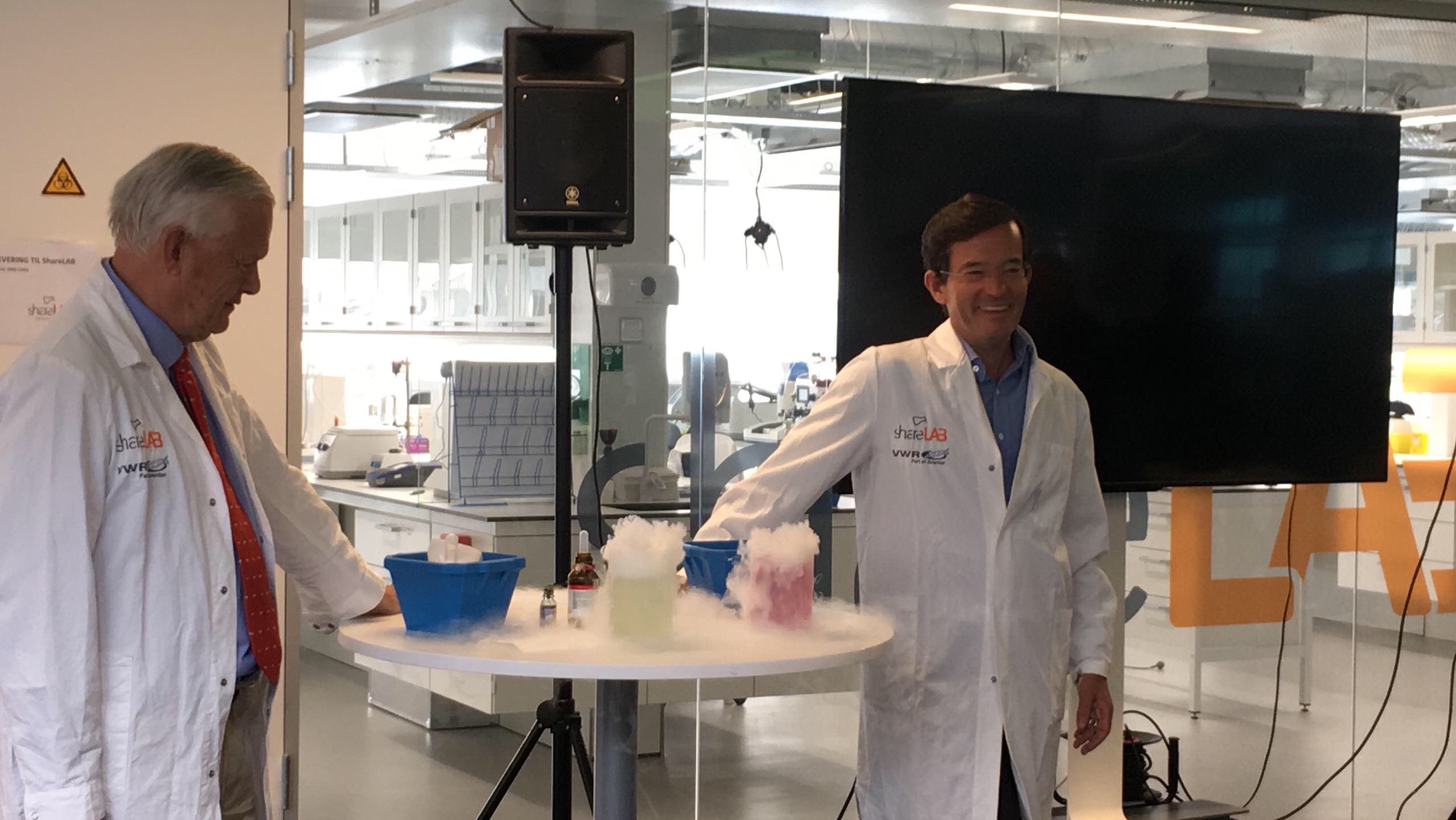 14 Jun

Official Opening of Service Laboratory

Bio-Me, a pioneer in rapid gut microbiome analysis is announcing the opening of its gut microbiome analysis service laboratory. This will enable the Research & Development departments worldwide to access their Precision Microbiome Profiling (PMP™) platform.

The service laboratory is located at the Oslo's Science Park's premier lab sharing facility, the ShareLab. The lab opening will feature comments from Peter Jacobs, associate director at Genetic Analysis, Clinical Business Development EMEA, Thermo Fisher Scientific, Dr. Morten Isaksen, CEO of Bio-Me, Christian Jonasson from The HUNT Study BioBank and Dr. Warren Flood, COO of Bio-Me. Dr. Carl Christian Gilhuus Moe, Chairman of Norway Healthtech and Trond Riiber Knudsen of TRK Group will jointly officiate the opening of Bio-Me's lab facility.

Bio-Me's PMP™ is a powerful platform technology that makes it possible to obtain robust and detailed information for hundreds of samples per day. PMP™ will quantify more than 50 of the most prevalent human gut bacteria. With the opening of the Bio-Me service laboratory, researchers world-wide now have the ability to get direct and accurate quantification of the most dominant gut bacteria in their samples analyzed within 1 – 2 days. PMP™ will give close to shot-gun sequencing resolution at a fraction of the cost, and thereby simplify microbiome analysis. This will shorten the time to publications for scientific groups.

In addition, the Bio-Me's proprietary health database will be populated with results from analysis of fecal samplesfrom more than 13,000 subjects as part of the HUNT study. Extensivemedical information such as antopometric data, disease history, as well as dietary patterns will be available for each subject. Together, this will bring important new insights into specific health conditions and enable novel biomarker discovery and validation.